Please provide your contact information to receive a call from one of our friendly Medicare Benefit Advisors, who will help you explore your plan options.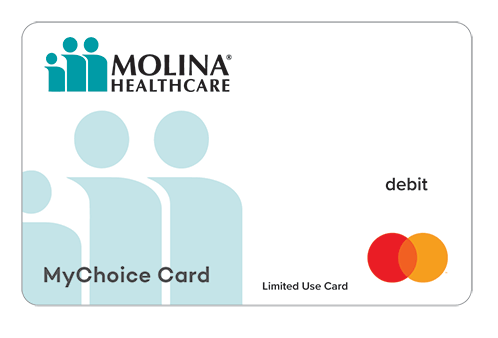 Spend our money. Not yours.
Get a pre-loaded debit card that could cover over-the-counter items, transportation, and even groceries.*
*These benefits are part of a special supplemental program for the chronically ill. Not all members qualify.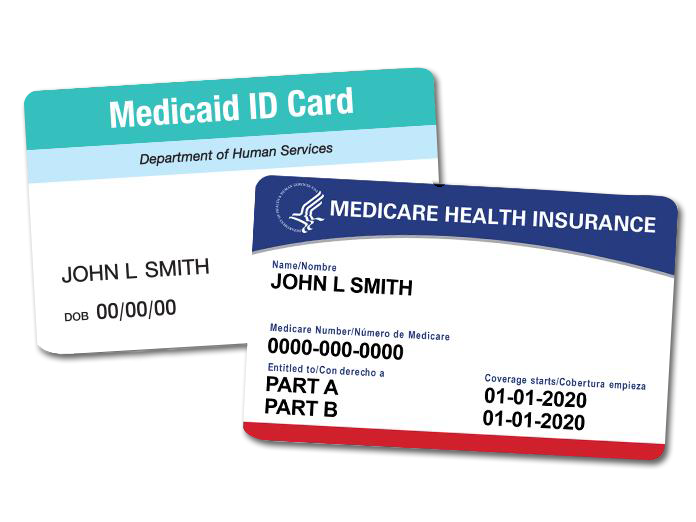 Eligible for Medicare and Medicaid?
A Molina Medicare Advantage plan is the total package, combining your existing Medicaid with Medicare benefits for even more benefits and savings.
Find the
Molina

Medicare Advantage Plan that's right for you.
Benefits and coverage may include:
Prescriptions on any tier for anyone who qualifies for Extra Help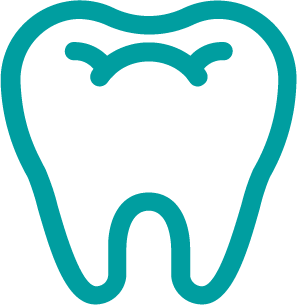 Put an end to tooth pain with a dental allowance for dental care.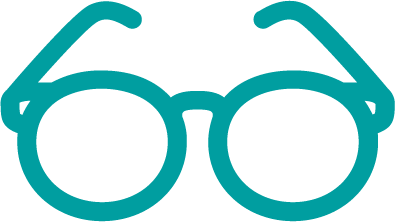 See clearly with vision coverage for eye exams and eyewear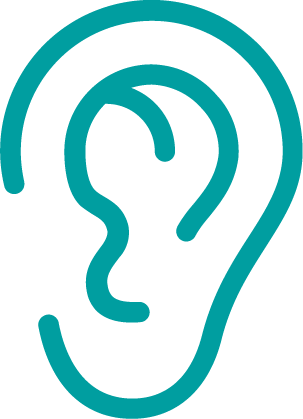 Don't miss a word with hearing exams and hearing aid coverage
To access thousands of fitness centers, home fitness kits and more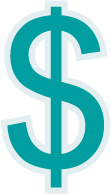 Pre-funded debit card with hundreds to use on health care costs and more
Enroll Today
Plan benefits vary by location and eligibility.
You have questions, we have answers!
Medicare Part A (Hospital Insurance) – Part A covers inpatient hospital care (more detailed description if needed), skilled nursing facility care (more detailed description if needed), and long-term care hospitals (more detailed description if needed).
Medicare Part B (Medical Insurance) – Part B covers certain doctors' services, outpatient care, medical supplies, and preventive services.
Original Medicare – Original Medicare is comprised of both Parts A and B.
Medicare Part C - Includes coverage from Original Medicare (A and B) and Part D.
Medicare Part D (Prescription Drug Coverage) - Part D covers the cost of your prescription drugs.
A Molina Medicare Advantage Plan, also known as Part C, covers Parts A, B, and D, so you'll get comprehensive coverage in an all-in-one solution.
You will not lose your Medicaid coverage. A Molina Medicare Advantage plan will combine your existing Medicaid with Medicare benefits for even more benefits and savings, all under one plan with one card.
Once you've enrolled in a
Molina
Medicare Advantage plan, you can see your doctor and utilize other plan services when your plan becomes effective on the first of the month you are eligible.
Existing prior authorizations with other carriers do not carry over to
Molina
. You will need new prior authorizations from
Molina
if prior authorizations are required for the service you are seeking. If you are on an active course of treatment, you may be able to take advantage of a continuity of care window in which you can continue to be serviced from the existing provider for a limited time while you transition to
Molina
.
If your prior authorization gets approved by
Molina
in time, you can keep your existing appointment.
Your card will be sent to you 7 to 10 days after you enroll. You can use it as soon as your plan becomes effective.
Three easy ways to find a plan and enroll
Request a call from a
Molina

Medicare Benefit Advisor.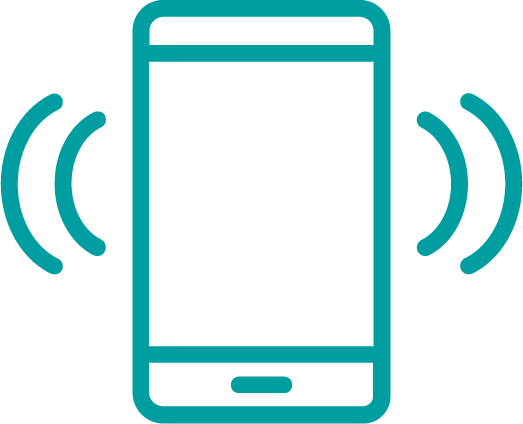 Call
(833) 946-1041, (TTY: 711)
Monday-Saturday 8 a.m.-8 p.m.